Alive & Cooking
Philip Carr used Starnow to recruit me to film B-roll inserts of food recipe preparation for the pilot. Part scripted, part improvisation. Watch my inserts in the clip below and the complete pilot episode further on.
In the full pilot episode of Alive & Cooking, retired restaurateur Harold Rubin demonstrates three cookery recipes elderly people can do by themselves. Produced, Directed and Edited by Philip Carr, courtesy of Bessborough Productions, for consideration by TV commissioners.  
92 and Shooting
Harold Rubin found Philip Carr through an advert in a Shooting People (SP) filmmakers bulletin. Shortly after "Alive & Cooking pilot | Harold Rubin" appeared on Youtube, it got a mention in the "SP Newsletter Issue 136".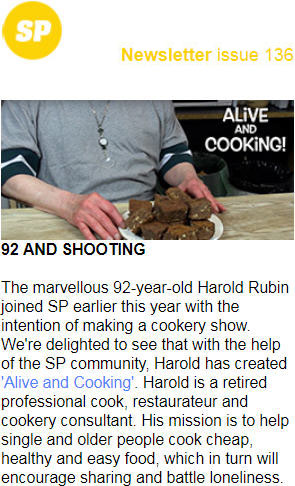 I applied to edit this short film, but got no reply. The advertiser published a 7 min rough-cut link for candidates to consider. My edit is shorter at 4′ 20″ without credits, ungraded and without a sound mix. Someone had a good night out…
Kadisha invited me to film her 15′ 00″ performance at the Bow Festival in east London. Use the link above to view Kadisha Kadisha Instagram profile. Below is a 90″ video snippet.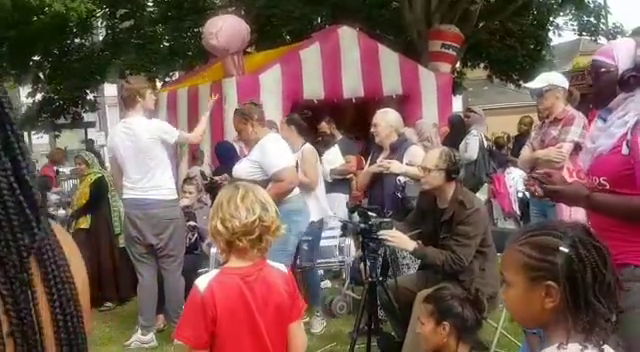 I sat among the audience to film it. Recorded on a bright day, with a 1/4 ND filter/6.3 f-stop using daylight white balance. Please read the glowing recommendation Kadisha left me on Starnow below.
Runaround
Vic, a cocky car salesman joins, a potential customer Bianca on a test drive in a luxury car. As Bianca drives the car she loves how it feels, but can Vic stay the distance, and get a sale. As its Producer, Director and Editor this was a profound challenge to do, but I did. 
Progressions – spinny hook kick
Shot in a gym, under sparse fluorescent ceiling lights. The tutor wore a wireless Sennheiser AVX lapel microphone and a super-cardioid was placed shock-mount of the camera for ambience. The client tutorial runs for 5′, 20″. The edit below is 90″ snippet. Got this work from shootingpeople jobs forum.
Filmed hand-held without rehearsal, to suit the client. To support the progression techniques mentioned, specific fight-bouts on YouTube were filmed askew (see image) of a smartphone screen, to avoid YouTube copyright issues.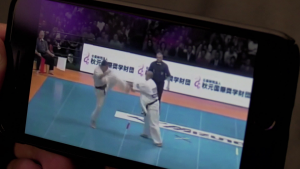 Street Performers entertain tourists in Covent Garden Market. Shot at 100fps on the FS5.
Short 90 second Pitch to investors to finance a feature film, recorded on an iPad.
BECTU's FAA union branch commissioned this tutorial video to demonstrate how a smartphone app for FAA members can help calculate their pay for a given job with reference to the PACT/BECTU collective agreement. Published on the YouTube channel: BECTUtradeunion
As Editor update an actors showreel on Avid. Clips from the shorts; "Julian's Room", "The Mort", "The Chase" and the feature film "Tortoise In Love".
Limitations – A modern dance piece. As producer I was solely responsible for all phases of production from planning the shoot, through to post on this very difficult and artistically sensitive exposition of the modern dance movement.
HOAX – A disturbing short film about an individuals decent into paranoia. A very odd short film screened at the Portobello Film Festival. Not suitable for under 12's.
Vintage Super 8mm converted to 1080p HD.
Projection Pictures Ltd. All Rights Reserved.
Copyright © 2017 –